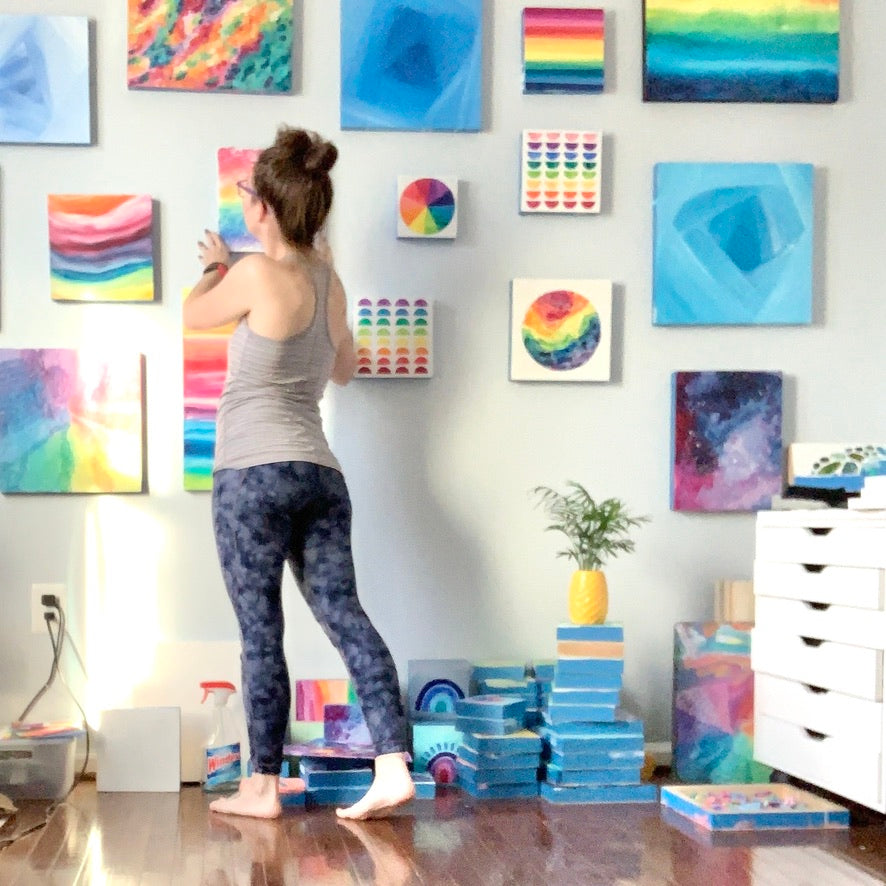 Are you bored to tears with the neutral-on-neutral home decor trends?
Do you want to live in a vibrant home that expresses your unique personality?

But you feel overwhelmed by just the mention of painting your walls?

Friend, I have been there too.  When I moved into my first apartment it was wall-to-wall floor-to-ceiling all beige everything.  Yuck-o!  As someone who loves bright colors, the space made me feel lifeless and uninspired. I wasn't excited about spending time in my own home.

Since I was renting and couldn't paint the walls, the obvious solution was to hang up some art.  I checked around the popular home decor stores, but couldn't find anything that felt like "me."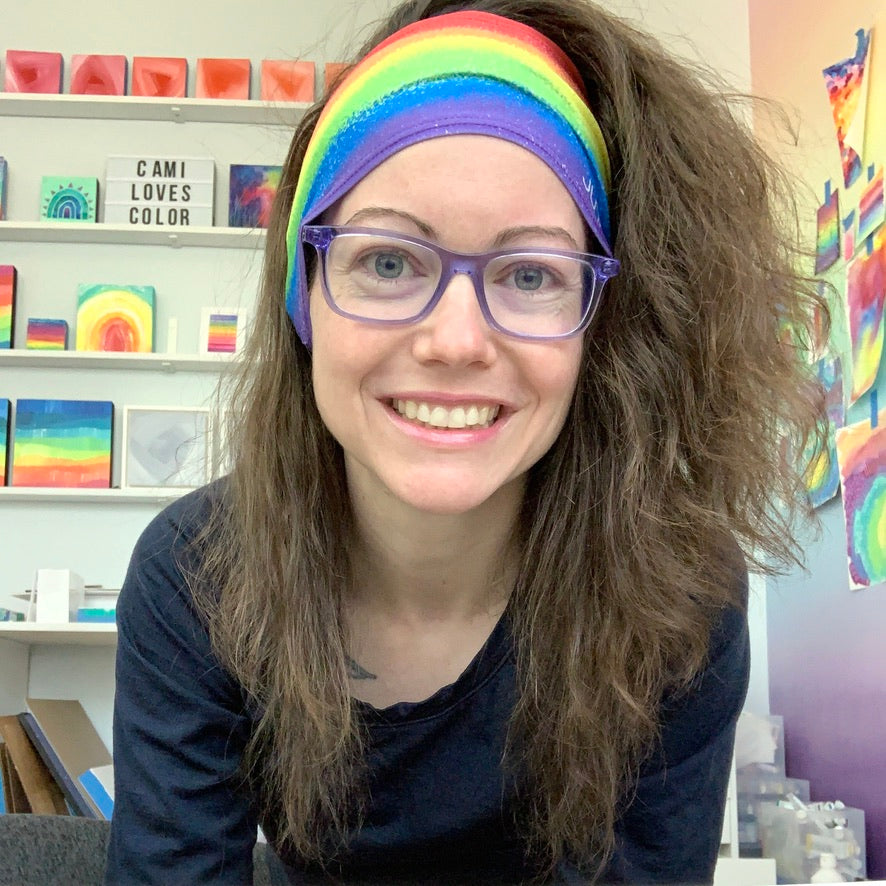 Nice To Meet You!
I'm Camille, and I live in Charlottesville, Virginia. I'm originally from South Florida, and I'd be hard pressed to choose a favorite between the mountains and the beach!
My art practice is a response to living with multiple, life-long health conditions. The act of creating allows me to temporarily escape my worries and enter a medatitive mindset that soothes both my mind and body.
My work is greatly influenced by my experience with narcolepsy, a rare sleep disorder. This condition causes me to experience waking dreams that are filled with vibrant colors!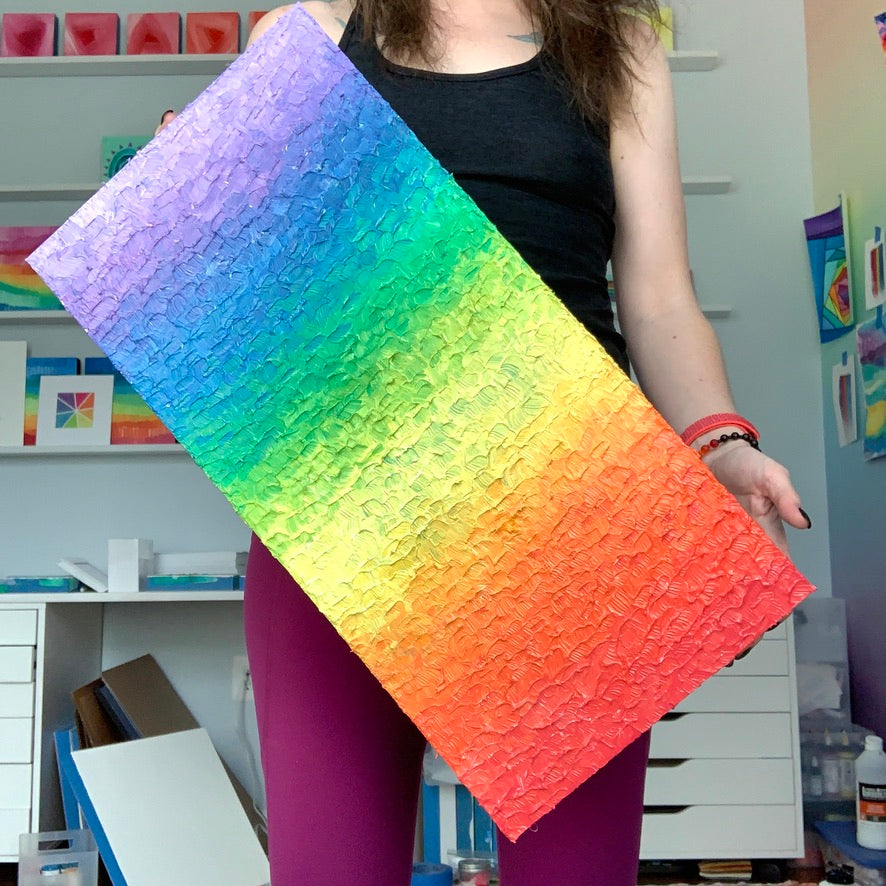 I explore the following reocuring symbology in my paintings:
Concentric Circles/Archways – portals or gateways from here to there; specifically transiting the liminal space of consciousness between wake and sleep.
Geometric shapes – influenced by the hand-sewn, heirloom quilts my great-grandmother's created in her lifetime.  A representation of comfort, security, and resourcefulness.
Gradients – a representation of (slow) change and a reminder that desired results are achieved by the consistent practice of many small habits over time.
Splatters– life is imperfect, unpredictable, and a little messy at times.
Waves - A motif influenced by frequent childhood trips to the beach, and the floating sensation I experience during narcoleptic episodes. Waves serve as my reminder to let go and trust that the currents of the universe will take me exactly where I need to be.
Rainbow Colors – a reminder that each day is a reason to be grateful.
How To Work With Me Right Now!
Collapsible content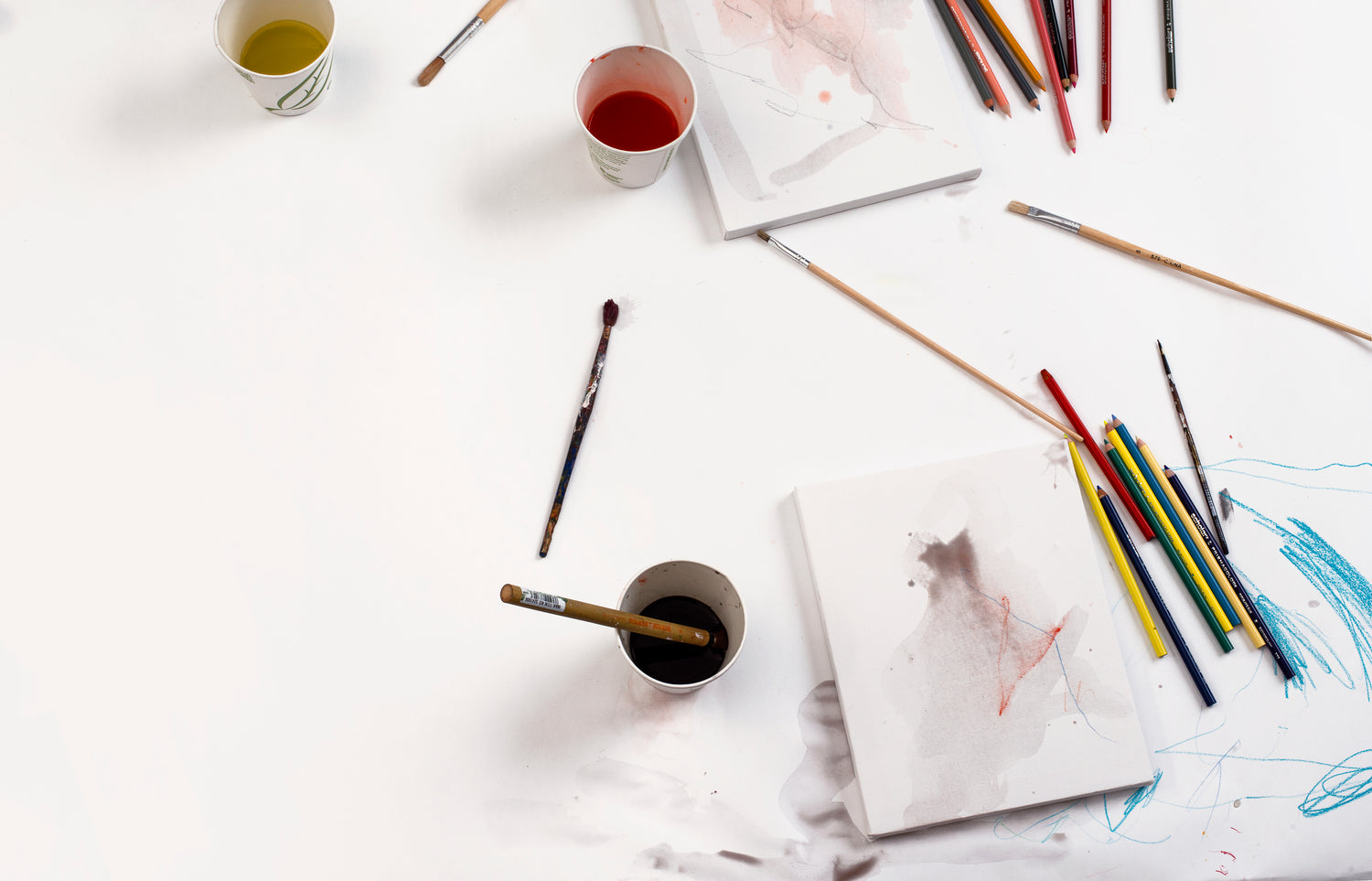 For Collectors
For Gallerists

Email me directly to discuss your gallery and ideas.
For Artists  

Book a Zoom chat to ask all your art questions.  (Coming soon!)     
Explore workshops and digital resources. (Coming soon!)